TrailFX Running Board Mount Kit for 2010-2013 Chevrolet Equinox R0017MK-AA For T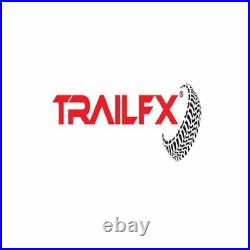 Body > Rocker Panel > Running Board Mount Kit. For Trail FX Running Boards. TFX Running Boards, Quantity needed per vehicle: 1. 2010 2011 2012 2013 Chevrolet Equinox.

Whether you are escaping to the great outdoors or headed to the city, TrailFX® has the truck equipment and accessories to outfit your vehicle for any occasion. Quality, function, and innovation are key contributors which drive the development of all products under the TrailFX® brand.